Blog
02, Jan. 2013 Children and the digital art of learning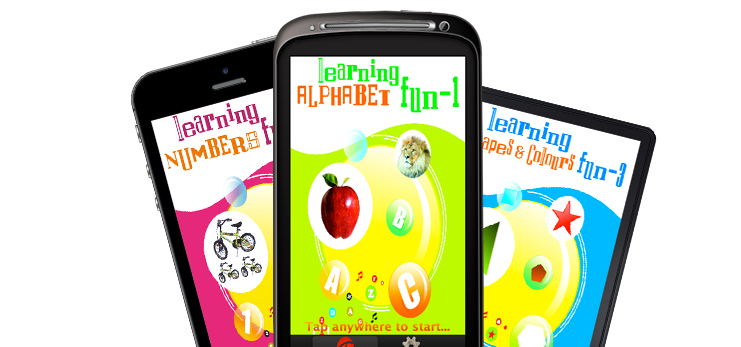 "Learning is a treasure that will follow its owner everywhere." ~Chinese Proverb
Happy New Year!  We are excited about our plans for 2013 and hope you will follow us on our journey. Our intention for this blog is to provide a service where we highlight our work and articles that support the wonderful advances of technology in education and innovation.
Our children are our future and their early learning of fundamentals such as the alphabet, numbers and concepts is essential. Children learn when they are having fun. Our Learning Fun series has been carefully designed and developed to ensure fun whilst maintaining focus on the learning subject area.
The Learning Fun series encourages the involvement of parents, siblings, grandparents and friends. The Learning Fun eBooks are simple and friendly to use.
The Learning Fun series is not a traditional computer game. It is not complex for the child and thus parents should be comfortable to leave their child unassisted at the device to use our eBook knowing that the software is child friendly.
These eBooks can be downloaded onto any smartphone, iPad or iPhone. Â Learning Fun series of eBooks are developed specifically for kids of pre-school age (1-5 years), however we know a few start earlier! These eBooks broadens their vision and acts as a supplement to what they are learning through their normal curriculum.
---
Thank you for your interest in our products.
Apple's iOS i.e., iPhone and iPad users can download and purchase our latest apps (updates etc.) from Apple's store by following link on the side bar.
You can also download all our products for Android smartphones from Google play or Amazon stores, click the link on the side bar.